Welcome to the counselor page at Azle Junior High. I'm Carla Lindsey, the counselor for all students at AJHS. You can email me at Clindsey@azleisd.net. Make sure you put your student's name in the subject line. Feel free to browse all the links to the left and see what resources you can use to help your student be successful.
___________________________________________________________________________________________________
Cyberbullying: Make sure you monitor and supervise all social media your child uses. Many require users to be 13 and older, but some students work around this. Here's a great article to get you started on some unfamiliar-to-adults apps that kids are using.
A note about Smartphones, tablets, and your child's well-being: Children today have access to technology twenty-four hours a day. Some parents find that setting limits is helpful to let their child "recharge" from the flurry of social interaction in school and online. Other parents get their kids to "turn in" their phones at night so they won't be disturbed by all-night notifications from texting and other social media. This is also a good way to monitor appropriate relationships at this delicate stage between childhood and young adulthood!
Here are some links to parental controls on some major cell providers and an article called Parental Control Apps for Smartphones by PC Magazine.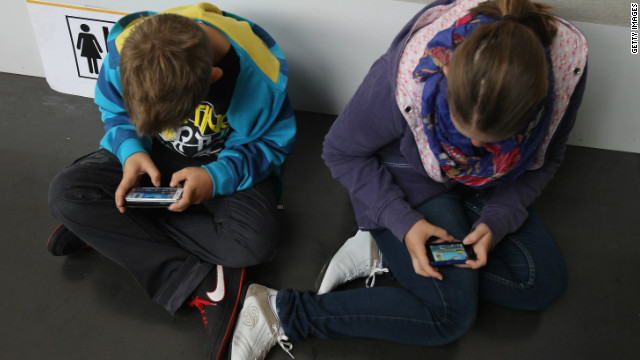 AT&T Parental Controls - AT&T offers a variety of services to help you manage mobile phone usage with purchase blockers, time restrictions, data limits and much more.
Verizon Parental Controls - From setting data usage limits to blocking calls and texts, you have the power to control it all with Verizon Family Safeguards & Controls.
Sprint Parental Controls - Sprint offers you simple yet effective tools to help safeguard you and those you love. Whether you need to ensure your teen's eyes stay on the road or simply want to limit users on your account from too much wireless control, put your mind at ease with our safety services.